Over 50 years of experience in Audio-Visual supply and fit
We have excellent demonstration facilities, dedicated Home Theatre Rooms and Hi-Fi Listening rooms in our stores
High quality audio visual equipment bringing the cinema or concert experience to your home
With over 50 years of experience in Hi-Fi, Home Cinema and Custom Installed Smart Home Technology, we can fulfil the aspirations you have for your home and lifestyle. 
Our technical expertise, combined with the highest levels of customer service, ensures we design and install systems, from a single room to a whole house, that will transform your space.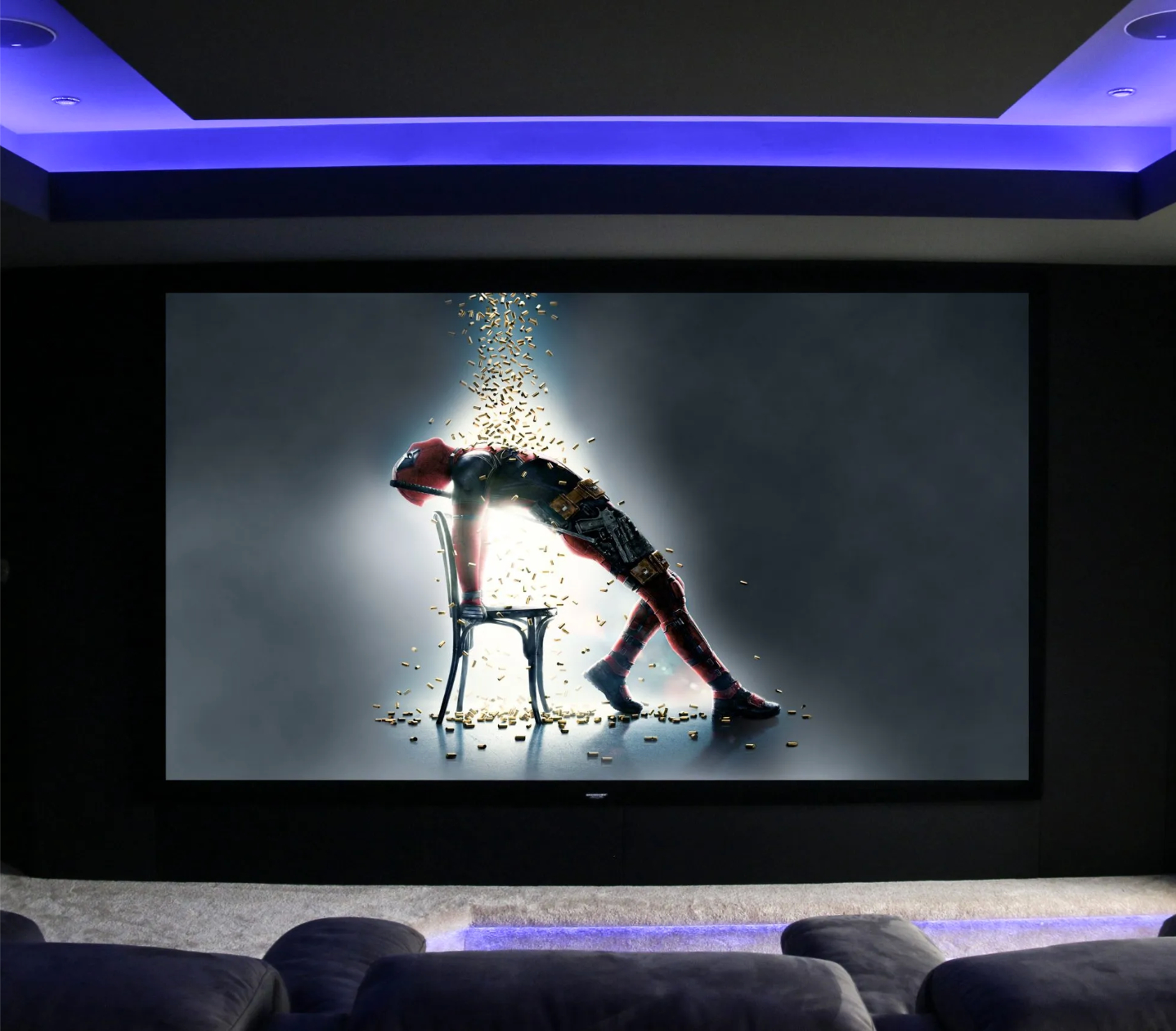 Take a look at some of our work
We specialise in high-end full installations of home cinema rooms or studios. Whether you are converting a loft and want everything hidden away, or you are creating a room where you want to access everything through a click of a button, we can help.
Gallery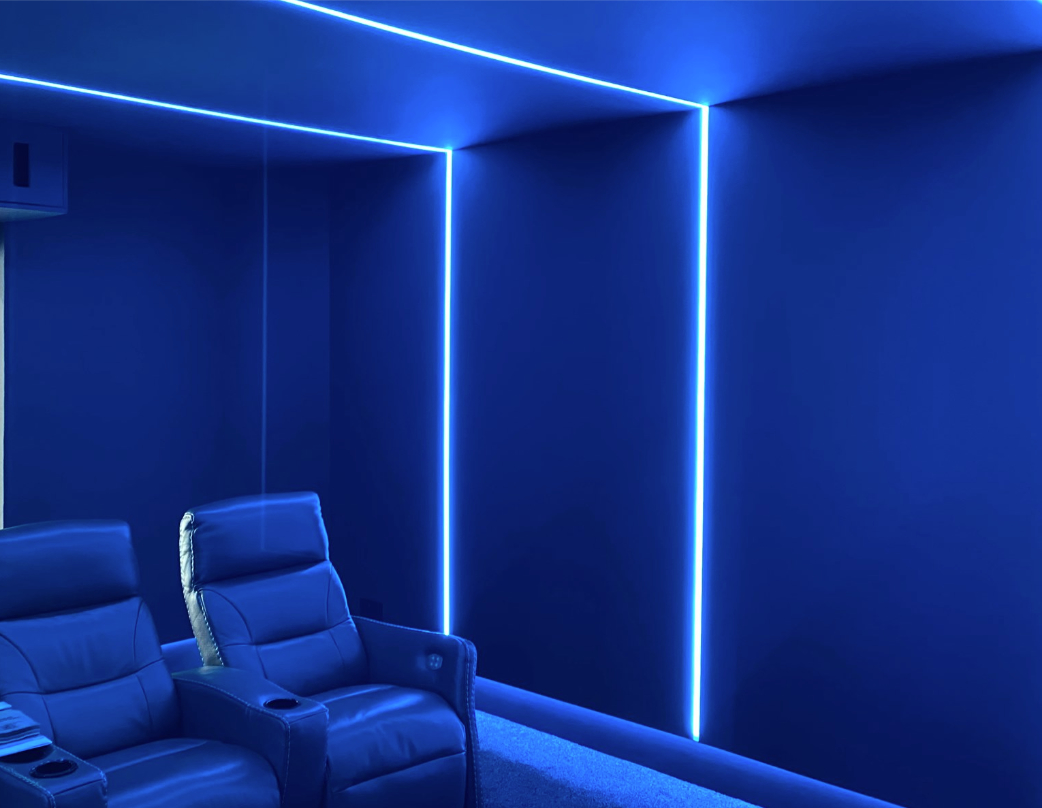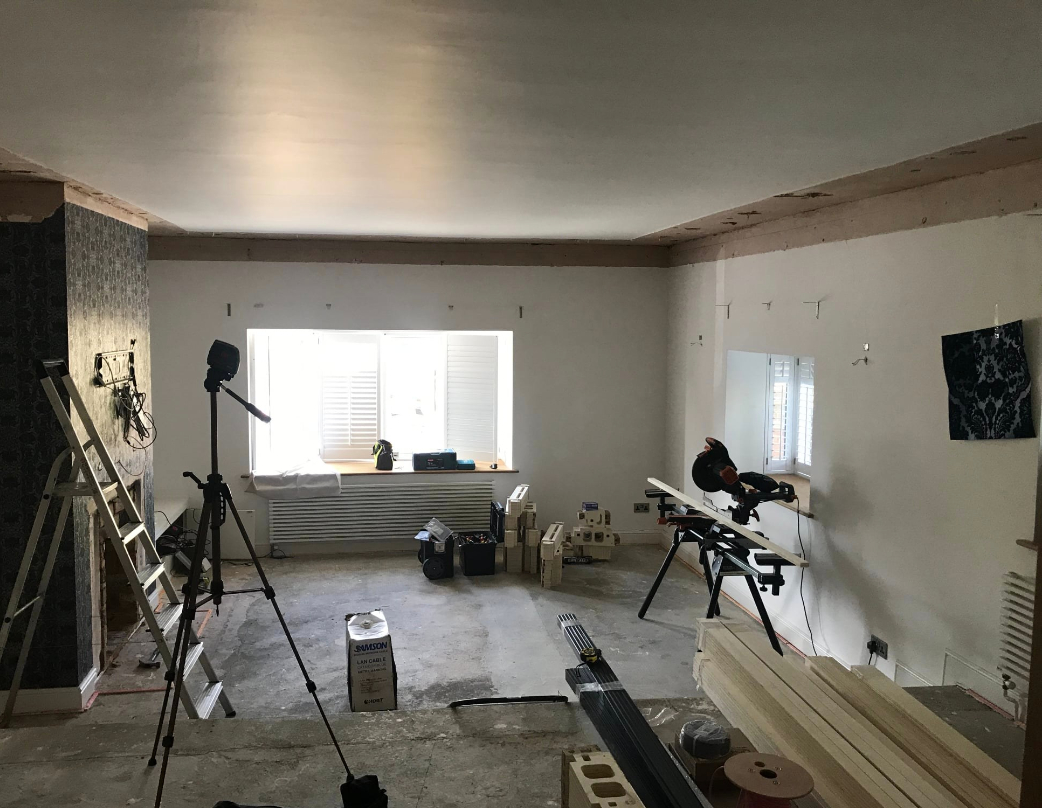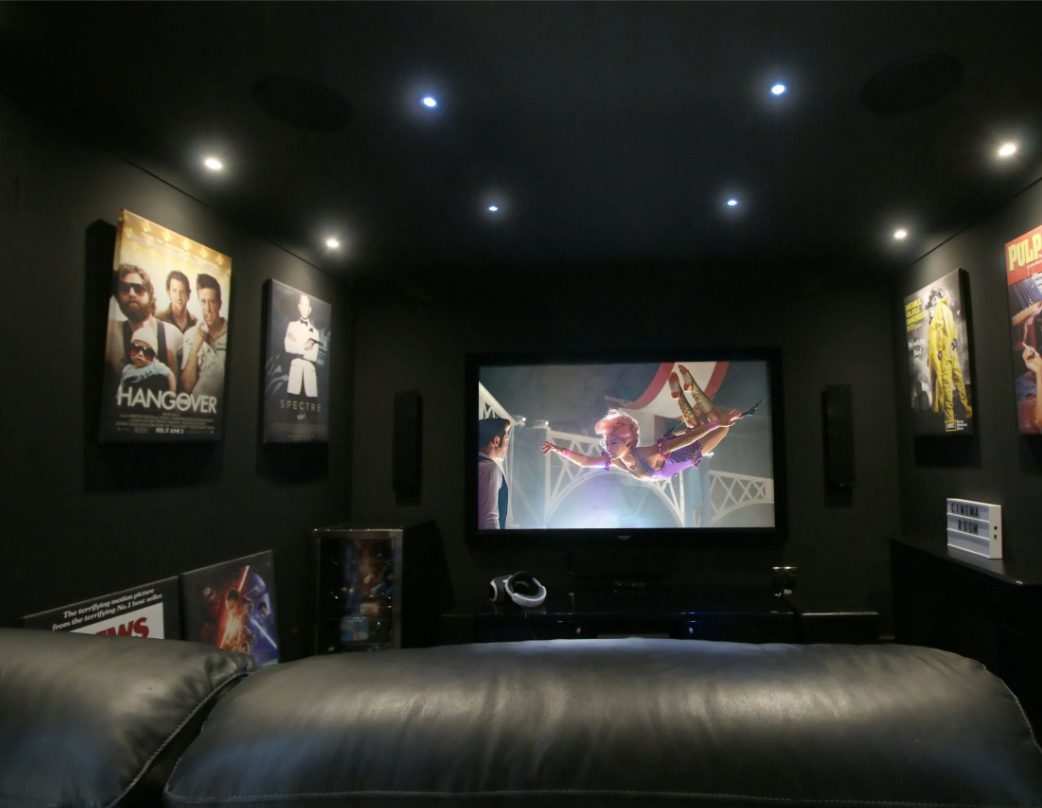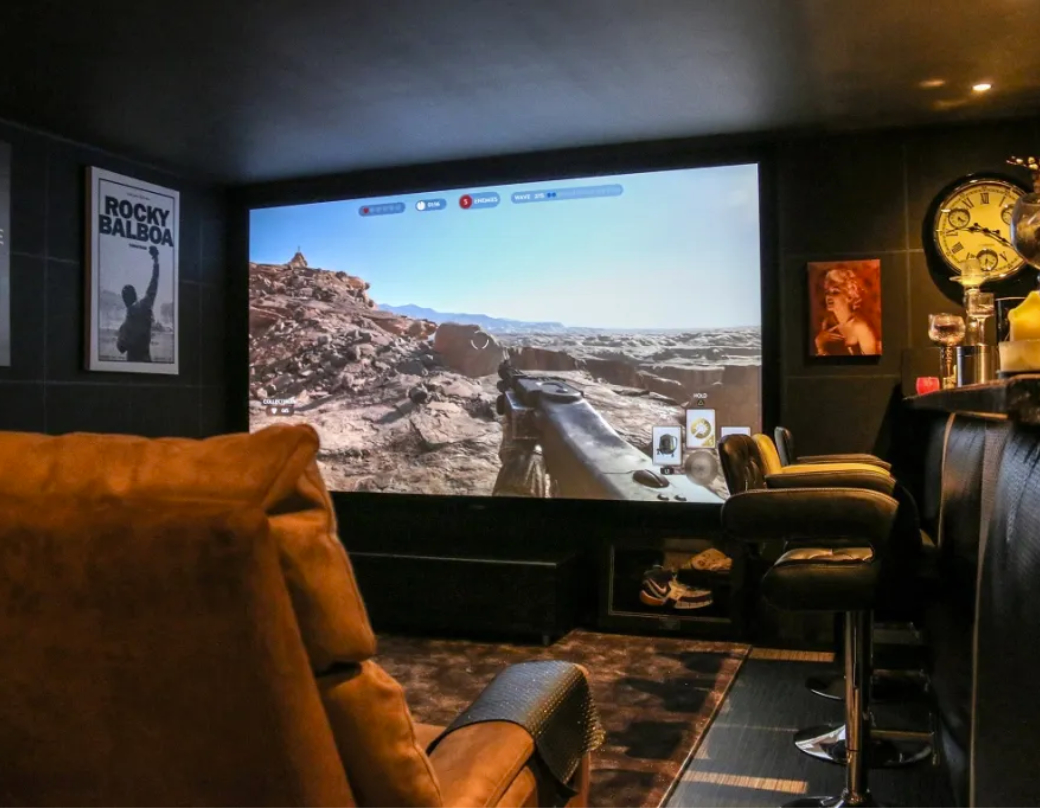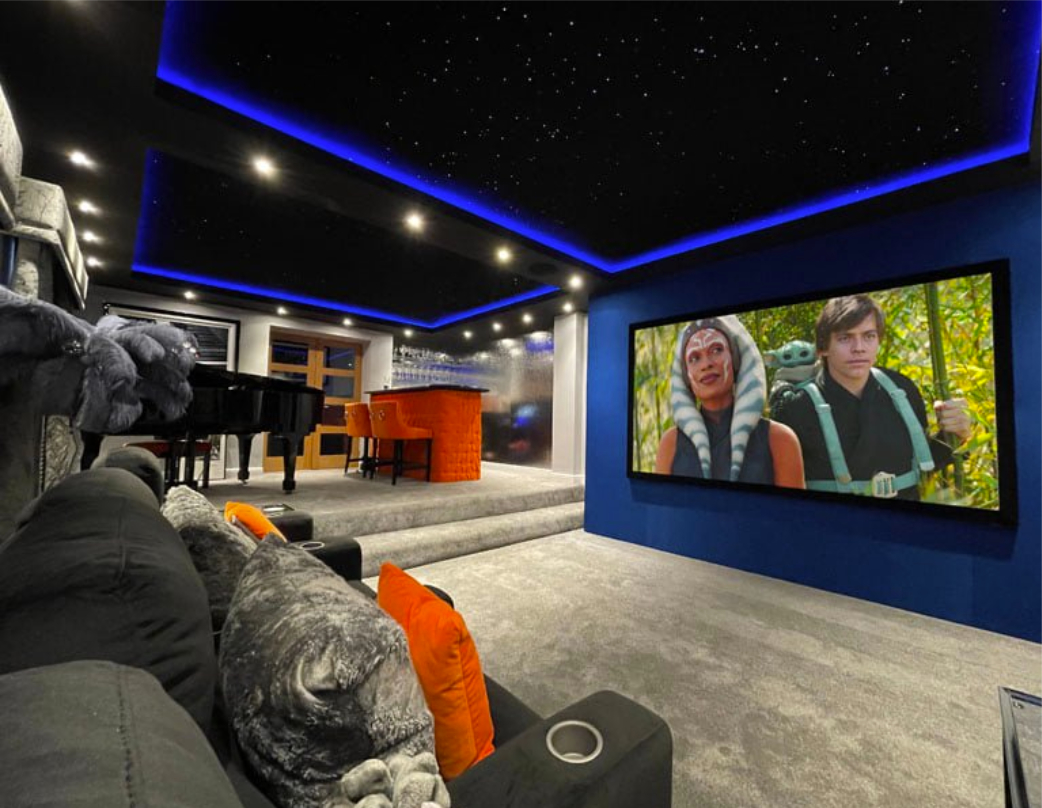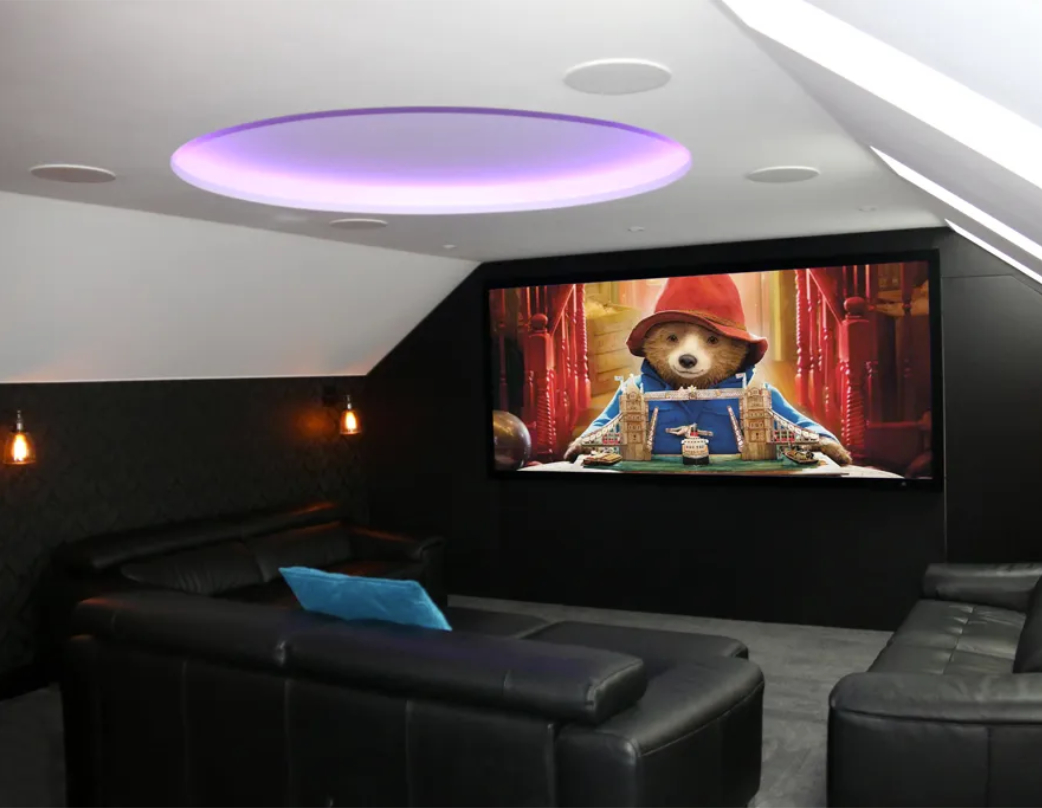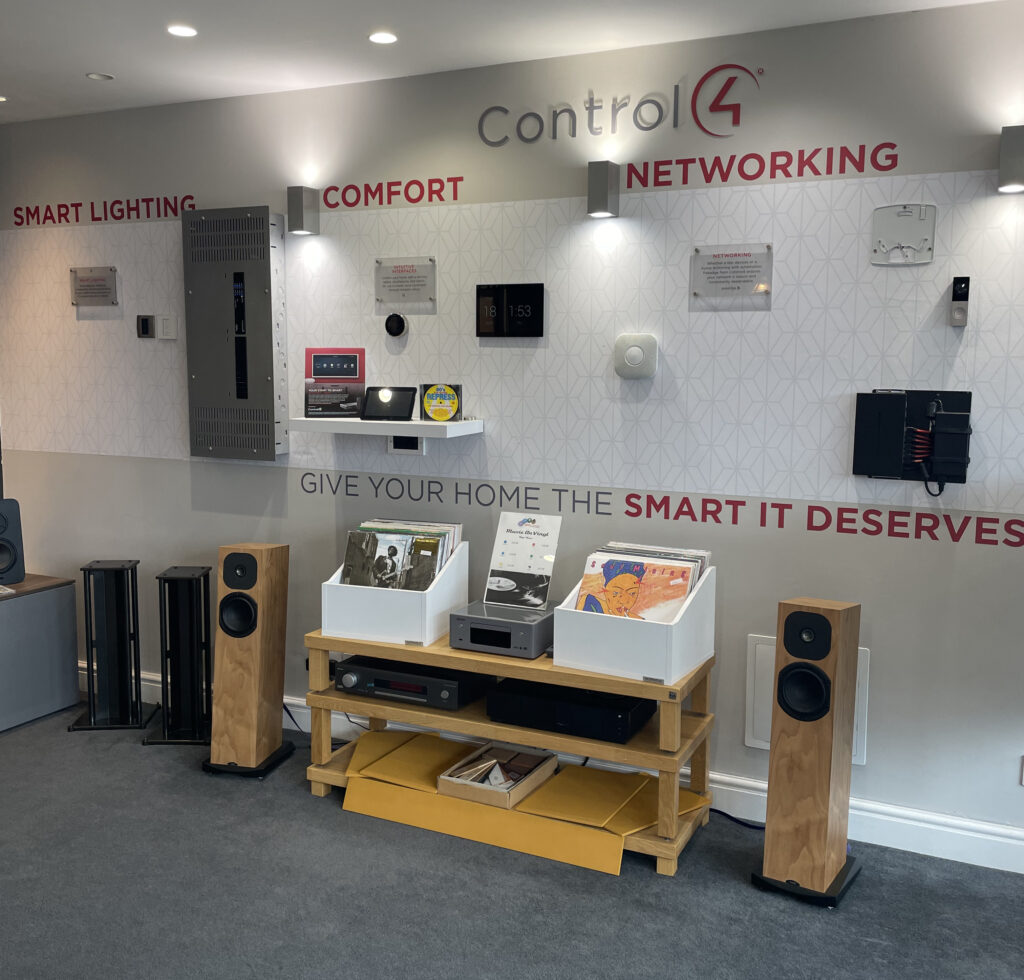 Visit one of our shops
To see the products we stock or to speak to our team about what you need, come see our team in one of our shops in Chelmsford, Rayleigh or Southend-on-Sea.
Let's design your high end experience, at home
Have a question? Send us a message. For more information on getting in touch, head to our contact page.
Recommended to Rayleigh Hi Fi for a Cinema Room by a work colleague and wasn't disappointed. Expert advice, no hard sell, great value. All staff that I encountered were very knowledgeable and clearly had a real passion from their work culminating in an expert installation. Delighted with the end result. Thank you.

I purchased equipment from Rayleigh HiFi for over thirty years. During that period I have always been impressed with their knowledge , impartial advice and after-sales service. I recently upgraded my hifi to an Estelon , Vitus , Entreq system and , as before , dealt with the Rayleigh branch. I cannot be complimentary enough about the service I received and also the involvement of Fraser from Kog Audio , the UK distributors of my equipment. Many thanks to Rayleigh HiFi for their continued excellence , which is greatly appreciated.

I've been using Rayleigh Hi-fi now for 12 or 13 years and wouldn't consider going anywhere else. They only sell top quality equipment and as you would expect take the time to make sure that you are well-looked after in the buying process with sound advice based on your needs and all the demo time you want. However, it's the after-sales service that sets them apart – every question, concern or doubt you have is answered, follow up vists offered where helpful and always someone on the end of the phone or responding on e mail, often at times you really wouldn't expect. Finding someone happy to treat you like royalty before you hand over your money is not unusual, finding someone who genuininely believes that a customer is for life and treats you that way is something else and exactly why I will always use Rob and the team at Rayleigh Hi-Fi, Chelmsford.

Professionalism, Punctuality, Quality, Responsiveness, Value

A big "thank you" to the whole team for the recent installation undertaken. Very professional, efficient, clean and tidy. A very good understanding of the products and very helpful setting everything up. Would strongly recommend their services 😊

I recently contacted the Rayleigh branch to ask if they could service my Linn turntable, which I had originally purchased from them back in 1990. They were extremely helpful and said that they could service it on site, so I took it in. I received a phone call from Larry who had looked at it and he advised me of the condition and what was needed to be done and was very thorough and helpful. They did a fantastic job, it's as good as new, they breathed new life into it. The service was very fairly priced and I whole heartedly recommend them for new purchases and repair/service work. This was a great customer experience which is sadly a rare thing these days. Well done Rayleigh HiFi.

What can I say… Ray & Joe in the Rayleigh branch were amazingly helpful, kind & patient with me. Having recieved very mediocre servce or lack of it elsewhere, they have now gained a customer for life!. Loving my new turntable and while it was a lot of money for me, I know it's not a massive sale for you guys, but you never once made me feel like I got anything except your best attention. I WILL be back in a while when I have saved for my next addition. Never going anywhere else!!
Again, thank you for the amazing service
Regards Andy T

I have been buying products from Rayleigh Hifi in Southend for over 20 years. From my first stereo Hifi system and speakers many years ago to my latest multi-room Control4 setup. This isn't the cheapest place to shop but then from amplifiers and speakers to Blu-ray players and streaming, the products are often the best of their type. Rayleigh Hifi's advice in demonstrating and helping to choose these premium products has given me a home setup with outstanding performance and that will stand the test of time. The quality of their installation work and after sales service makes the buying experience both enjoyable and, in my opinion, well worth the cost.

Amazing service and great quality system-could not recommend highly enough. We recently moved and were left with a confusing array of cabling from the previous owners. We visited the Chelmsford store with a few photos and a floor plan and chose a complete system which combined a home cinema and kitchen tv with a multi room sound system. The team of 3 arrived to install the system and worked amazingly. They identified cable routes, fitted the plasmas, speakers and cabling, chased in where necessary and even visited our loft to adjust aerial cabling for sky etc. As the installation progressed we were shown how everything worked and all was demoed; we were blown away. This was a complete transformation and has amazed all our family and friends. To detail some of our system having started with a house that had nothing but a few old cables….55inch plasma with 5.1 speaker system, blueray, sky, apple tv, sonos system that is in the other rooms and also combines with a kitchen tv with soundbar and sub and integrates with the main cinema system. They also installed a NAS drive to store all our music and data which also acts as our back up. They did everything from hanging brackets to installing apps on our ipad to sound checking and adjusting things like sub levels, and taking rubbish and boxes away. They also programmed our remotes and added spare sky remotes. It is a system that far exceeded our expectations and friends who have the usual main brand tv cinema system see that it really is another level using a combination of top end equipment like Denon, REL, Artcoustic, combined with professional installation.

I had the best service from every member of this company from the moment i walked into the shop to the installation team leaving my home they were all so knowledgeable so friendly and extremely efficient. Every part of the process they made easy and where very competitively priced to. Thank you very much Rob and the Rayleigh hifi team.

I first walked into Rayleigh HI Fi Chelmsford in 1990 to buy some speakers, having gone into various at the time knowledgeable outlets who were just really selling what they had in stock rather than advising me on what sounded good or what was compatible with my current system. I have also learned since, that Magazines are fine to a point but with top end reference kit as a guide, it's not real world environment at home and that's the big difference.

I have to emphasise that at Chelmsford you become a customer for life, their loyalty to you, knowledge of the business and after sales support are beyond reproach, Rob and his team are skilled and enjoy what they do so no matter what the problem or what you wish to purchase they will advise you what sounds great within budget, trust them!! The facilities in store to review new products are also great and second-hand stock is always available, trade in is not a problem. Having an impartial choice of products to listen too at your home is what it is all about and again can't emphasize the difference it makes when, you follow the setup manual, and then let them set it up properly. Whatever your requirements are, they have the expertise and knowledge to deliver, I can't recommend them enough.

Just wanted to thank Rayleigh Hi-Fi for another excellent product and customer service with the delivery of my new Marantz SR6010 yesterday. I would especially like to thank Sam for setting it up for me – he was very professional and knowledgeable and answered all my questions and has enabled me to clear out 3 old Denon units and a Pioneer DVD/HDD that I bought from Rayleigh Hi-Fi too many years ago as well as a whole bag full of cables!

Being able to play music through the Amp via Bluetooth is brilliant and in addition to the excellent sound quality I am now getting from Blu-Ray's I was really surprised that the picture on our TV (on normal channels via BT Vision) has also improved dramatically and it's like watching a HD set now – an added bonus! Please pass on my thanks to Sam for his excellent pre-sale advice in the shop and for the expert delivery/installation yesterday – very much appreciated.

Very helpful excellent customer service from Declan ,Ray & Joe