Security
Digital home technology provides the ability to manage virtually any device in the home and places control in the homeowners' hands, even when away.
LILIN
LILIN are one of the world's biggest security surveillance companies and they are our preferred supplier for security systems due to their innovative products, build quality and reliability.
With safety being a major concern, surveillance and alarm systems naturally tie into the home automation scheme, and innovative integrations mean the term "smart home" not only translates as being high-tech, but also as being safe.
An example of LILIN innovation is the recent launch of a Push Video app for iOS and Android platforms, called LILINViewer. The LILINViewer takes a step beyond conventional CCTV systems as it provides a real-time alarm system which pushes the actual video feed of any disturbance into an iPhone / Android smartphone device, or iPad tablet, whenever there is a suspicious motion movement.
Control4
Continuing with LILIN's dedication to diverse and cutting-edge integration solutions, the new Digital Home Solution from LILIN and Control4 is an amazing step for home automation technology. This new partnership adds to the LILIN experience with a smart, convenient and efficient method of managing and monitoring HD video through the Control4 interface. The entire LILIN product range is now compatible with Control4 systems, allowing users to view and control their LILIN cameras on any Control4 device.
The setup is simple: Download the device drivers from the Extra Vegetables website, pull them into the Control4 Composer interface, and enter the camera's IP information into the device settings menu. The control features available allow users to move cameras, zoom, and select presets directly from any Control4 interface – including TV's, mobile devices, and touch-screen stations! Whether pulling a 16-camera view onto the TV for constant viewing or checking in on the kids from an iPhone during a lunch break, the Control4 & LILIN integration makes safety, security, and peace of mind the simplest of solutions.
More about Control4
With Control4 you can start small by automating just your family room or home theatre. Or enlarge your system with whole-home automation. Control4 is built to grow as you go and no matter what the application, your home can become a richly rewarding environment to inhabit. With a Control4 system you'll wonder how you ever lived without home automation.
Control4 often use the phrase "Start small, dream big" to explain that one of the best things about a Control4 home automation system is that you really can start off with just a small piece of the entire puzzle and then build on it from there. For example, you can start off with just a universal remote solution and then, in time, add lighting and a smart thermostat so that you can control all of that with your initial remote. Or you can start with a security system integration and then, further down the road, add in whole home audio so you can enjoy music in any room of your home.
Rayleigh Sound & Vision has a wealth of experience in integrating Control4 home automation systems, of all levels of sophistication, into a wide range of properties and is an accredited Gold Dealer because of our expertise. Please contact our Chelmsford or Southend store for further details or to visit the Control4 website here: http://www.control4.com/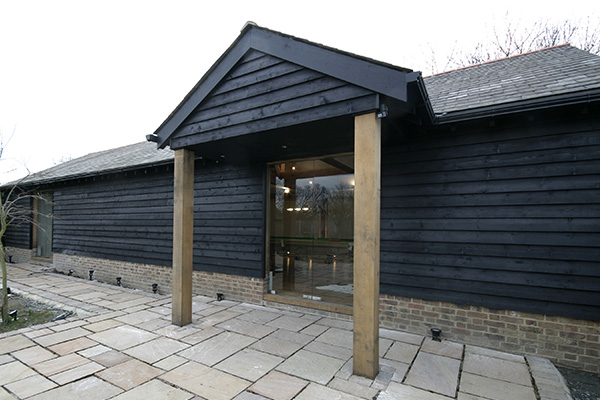 I first walked into Rayleigh HI Fi Chelmsford in 1990 to buy some speakers, having gone into various at the time knowledgeable outlets who were just really selling what they had in stock rather than advising me on what sounded good or what was compatible with my current system. I have also learned since, that Magazines are fine to a point but with top end reference kit as a guide, it's not real world environment at home and that's the big difference.

I have to emphasise that at Chelmsford you become a customer for life, their loyalty to you, knowledge of the business and after sales support are beyond reproach, Rob and his team are skilled and enjoy what they do so no matter what the problem or what you wish to purchase they will advise you what sounds great within budget, trust them!! The facilities in store to review new products are also great and second-hand stock is always available, trade in is not a problem. Having an impartial choice of products to listen too at your home is what it is all about and again can't emphasize the difference it makes when, you follow the setup manual, and then let them set it up properly. Whatever your requirements are, they have the expertise and knowledge to deliver, I can't recommend them enough.

Recommended to Rayleigh Hi Fi for a Cinema Room by a work colleague and wasn't disappointed. Expert advice, no hard sell, great value. All staff that I encountered were very knowledgeable and clearly had a real passion from their work culminating in an expert installation. Delighted with the end result. Thank you.

I've been using Rayleigh Hi-fi now for 12 or 13 years and wouldn't consider going anywhere else. They only sell top quality equipment and as you would expect take the time to make sure that you are well-looked after in the buying process with sound advice based on your needs and all the demo time you want. However, it's the after-sales service that sets them apart – every question, concern or doubt you have is answered, follow up vists offered where helpful and always someone on the end of the phone or responding on e mail, often at times you really wouldn't expect. Finding someone happy to treat you like royalty before you hand over your money is not unusual, finding someone who genuininely believes that a customer is for life and treats you that way is something else and exactly why I will always use Rob and the team at Rayleigh Hi-Fi, Chelmsford.