Home Control
Smart Home Control is making your home work for you. Automatically.
Imagine curtains or blinds that close themselves when the sun sets, or lights that automatically adjust themselves. Imagine your home sending you a text message to tell you that your front door had been opened. Imagine checking your CCTV on your smart phone, from anywhere in the world. Imagine all this and more and you have a Smart Home.
With a Smart Home Control system, intelligent programming and a simple-to-use interface, we can set your home free! Start small with control of a single room, dispose of your coffee table clutter and have one remote to control your TV, Sky-box, home entertainment system, lighting and much more. Grow it big and control the whole house with intelligent Smart Home controls, such as a Control4 system, from Rayleigh Hi-Fi Sound & Vision.
Our teams of specialist staff will design, integrate and install Smart Home Control systems into your home and, with a single point of contact throughout the entire project, you can be sure of complete project management.
The only limitation is our collective imagination – so contact your nearest store or our specialist Custom installation department, and find out how you can take control of your home.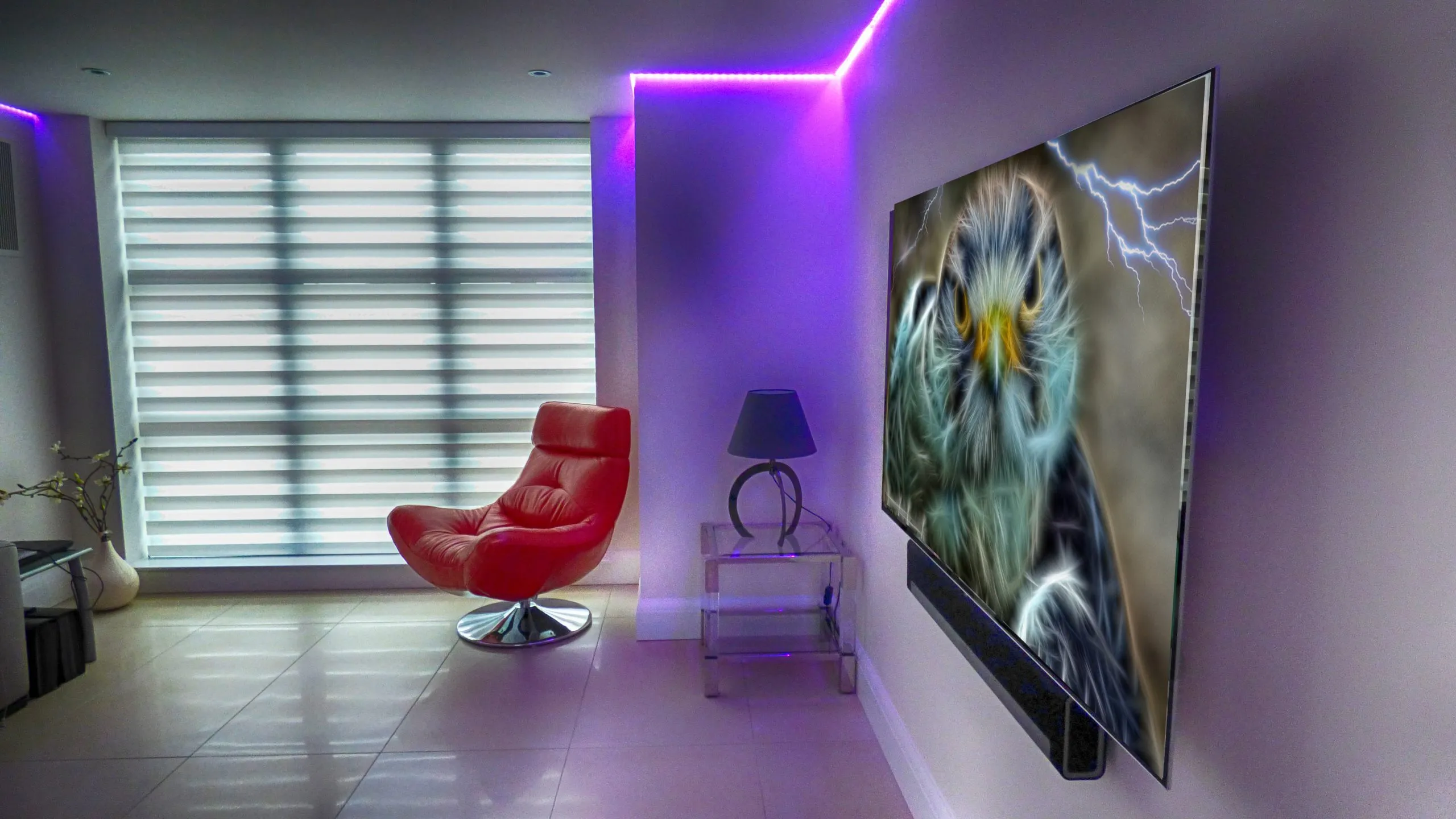 Some of our brands include:
I purchased equipment from Rayleigh HiFi for over thirty years. During that period I have always been impressed with their knowledge , impartial advice and after-sales service. I recently upgraded my hifi to an Estelon , Vitus , Entreq system and , as before , dealt with the Rayleigh branch. I cannot be complimentary enough about the service I received and also the involvement of Fraser from Kog Audio , the UK distributors of my equipment. Many thanks to Rayleigh HiFi for their continued excellence , which is greatly appreciated.

I've been using Rayleigh Hi-fi now for 12 or 13 years and wouldn't consider going anywhere else. They only sell top quality equipment and as you would expect take the time to make sure that you are well-looked after in the buying process with sound advice based on your needs and all the demo time you want. However, it's the after-sales service that sets them apart – every question, concern or doubt you have is answered, follow up vists offered where helpful and always someone on the end of the phone or responding on e mail, often at times you really wouldn't expect. Finding someone happy to treat you like royalty before you hand over your money is not unusual, finding someone who genuininely believes that a customer is for life and treats you that way is something else and exactly why I will always use Rob and the team at Rayleigh Hi-Fi, Chelmsford.

Recommended to Rayleigh Hi Fi for a Cinema Room by a work colleague and wasn't disappointed. Expert advice, no hard sell, great value. All staff that I encountered were very knowledgeable and clearly had a real passion from their work culminating in an expert installation. Delighted with the end result. Thank you.