Home Owners
Our trained staff will always take the time to discuss with you the best way to design, integrate and install a solution that doesn't just meet your needs, but exceeds them.
We take a great deal of pride in being able to understand the needs and requirements of our clients. Our trained staff will always take the time to discuss with you the best way to design, integrate and install a solution that doesn't just meet your needs, but exceeds them.
If you are about to undertake renovations to your home, or start a new build home, then this is the perfect time for you to contact us. Taking the time to understand your expectations and bringing over 40 years of experience will allow us to introduce the perfect bespoke solution to you and your home.
We will happily work in conjunction with your professionals including architects, builders, interior designers or electricians to provide you with a seamless design for the integration and installation of a bespoke solution into your home. We are able to supply professional wiring plans to the highest standard to meet the needs of both contractors and clients.
Please contact your nearest store for a no-obligation informal discussion on how we can design, integrate and install a bespoke solution and the benefits of working with an established and professional company.
Our services include:
Smart home controls
Whole house audio
Whole house video
Lighting controls
Data networks
CCTV
Security
Entry control
HVAC control
Rayleigh Sound & Vision is a principal supplier and installer of Lutron HomeWorks. Lutron is a brand that has built an enviable reputation for its range of lighting controls but, with Lutron HomeWorks, their control capabilities go way beyond just control of lighting, enabling the seamless integration of technology into your home. Control4 Lighting control along with Rako lighting are our other specialities, just contact the custom install team for more info.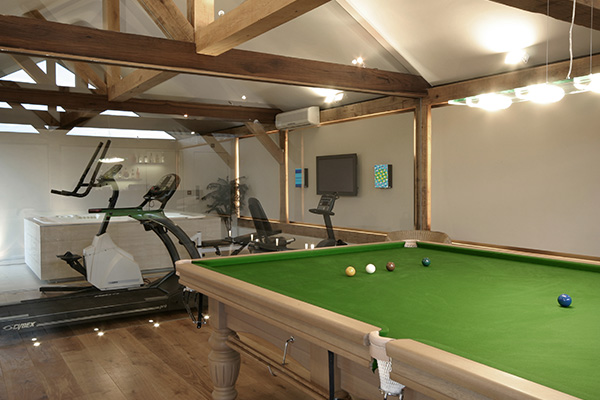 I first walked into Rayleigh HI Fi Chelmsford in 1990 to buy some speakers, having gone into various at the time knowledgeable outlets who were just really selling what they had in stock rather than advising me on what sounded good or what was compatible with my current system. I have also learned since, that Magazines are fine to a point but with top end reference kit as a guide, it's not real world environment at home and that's the big difference.

I have to emphasise that at Chelmsford you become a customer for life, their loyalty to you, knowledge of the business and after sales support are beyond reproach, Rob and his team are skilled and enjoy what they do so no matter what the problem or what you wish to purchase they will advise you what sounds great within budget, trust them!! The facilities in store to review new products are also great and second-hand stock is always available, trade in is not a problem. Having an impartial choice of products to listen too at your home is what it is all about and again can't emphasize the difference it makes when, you follow the setup manual, and then let them set it up properly. Whatever your requirements are, they have the expertise and knowledge to deliver, I can't recommend them enough.

I have been buying products from Rayleigh Hifi in Southend for over 20 years. From my first stereo Hifi system and speakers many years ago to my latest multi-room Control4 setup. This isn't the cheapest place to shop but then from amplifiers and speakers to Blu-ray players and streaming, the products are often the best of their type. Rayleigh Hifi's advice in demonstrating and helping to choose these premium products has given me a home setup with outstanding performance and that will stand the test of time. The quality of their installation work and after sales service makes the buying experience both enjoyable and, in my opinion, well worth the cost.

Amazing service and great quality system-could not recommend highly enough. We recently moved and were left with a confusing array of cabling from the previous owners. We visited the Chelmsford store with a few photos and a floor plan and chose a complete system which combined a home cinema and kitchen tv with a multi room sound system. The team of 3 arrived to install the system and worked amazingly. They identified cable routes, fitted the plasmas, speakers and cabling, chased in where necessary and even visited our loft to adjust aerial cabling for sky etc. As the installation progressed we were shown how everything worked and all was demoed; we were blown away. This was a complete transformation and has amazed all our family and friends. To detail some of our system having started with a house that had nothing but a few old cables….55inch plasma with 5.1 speaker system, blueray, sky, apple tv, sonos system that is in the other rooms and also combines with a kitchen tv with soundbar and sub and integrates with the main cinema system. They also installed a NAS drive to store all our music and data which also acts as our back up. They did everything from hanging brackets to installing apps on our ipad to sound checking and adjusting things like sub levels, and taking rubbish and boxes away. They also programmed our remotes and added spare sky remotes. It is a system that far exceeded our expectations and friends who have the usual main brand tv cinema system see that it really is another level using a combination of top end equipment like Denon, REL, Artcoustic, combined with professional installation.