NEAT MOTIVE SX-3
In common with Neat's earlier stand mount models, the Motive SX3 once again raises the standard of sound quality expected from a speaker of this size and price. Ideal for use in smaller spaces or as a rear speaker in a multi-channel system, the SX3 has an open and strikingly clear sound with faithful dynamics and a focussed stereo image
£1,580.00
This loudspeaker uses a two-way bass reflex configuration. The bass reflex port is fitted to the bottom of the rear panel.
In spite of the compact and elegant appearance, the Motive SX3 surprises with its agility, its astonishing bass and beautifully open mid range.
The tweeter is the new and upgraded unit used throughout the Motive SX range and features a huge screened magnet assembly and a 25mm inverted anodised aluminium dome. This type of tweeter is usually only found in more expensive high-end loudspeakers and is therefore an exceptional inclusion to the Motive SX designs.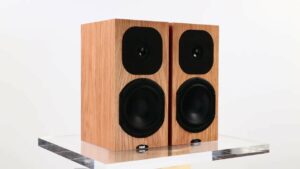 SPECIFICATIONS
Dimensions (HxWxD): 325/160/200mm
Drive Unit Dimensions: Bass/mid unit: 134mm, Tweeter: 25mm Inverted Anodised Aluminium Dome
Footprint (WxD): 160/200mm
Weight: 6 Kg Each
Shipping Weight: 14Kg pair
System type: 2-way Reflex
Impedance: 8 Ohms
Sensitivity: 86 dB/1 watt
Bandwidth: 45Hz – 30kHz