Sale!
REL HT/1205 MKII
HT/1205 MKII establishes a new performance standard for affordable home theatre subwoofers. Avoiding electronic gimmickry in favor of properly balanced priorities; cabinets that are right-sized, solidly braced and beautifully finished. A sparkling new amp design that effortlessly delivers 500W into an all-new CarbonGlas™ 12" (300mm) driver. The sexy new black lacquer top plate has a subtle REL logo floating on top, while the expensively wrought black line-grained composite for the cabinet looks the business.
HT/1205 MKII plays 50% louder than its predecessor, while also delivering more precision and subtlety.
REL HT/1205 MKII
Designed to be the loudest relatively compact 12" unit available for pure home cinema use. The HT/1205 MKIII is a tastefully elegant and bespoke solution to delivering astounding bass performance that is rarely seen at this price point. A brand new 500W amp design and all-new 12" CarbonGlas driver help to set a new standard for affordable home cinema subwoofers.
50% Louder than its predecessor the HT/1205   
Built with new CarbonGlas 12" woofer, powered by an upgraded 500W Class-D amplifier
Reimagined design that takes aesthetics to a whole new level 
Optional wireless connectivity with HT-Air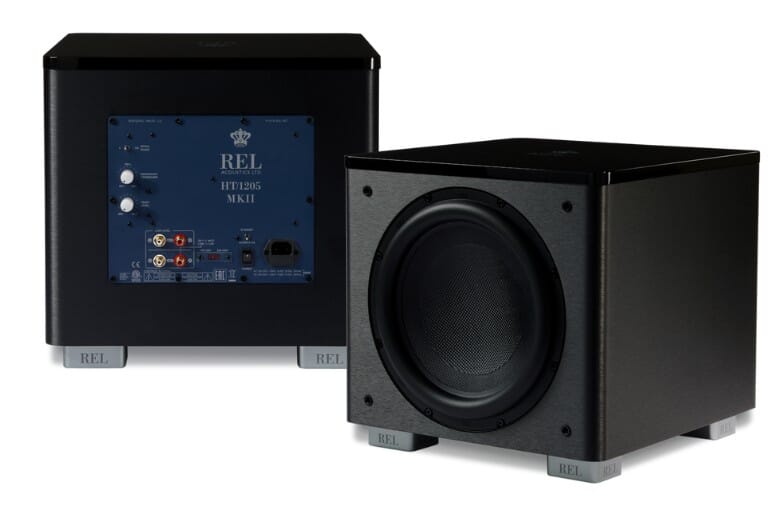 SEISMIC BASS OUTPUT
Bringing The Power
Capable of playing 50% louder than its predecessor, the HT/1205 MKII will rarely leave its users wanting more. Featuring a brand new CarbonGlas 12" woofer, powered by an upgraded 500W Class-D amplifier, this subwoofer can deliver ridiculously impactful bass. Able to delve into the lowest bass notes with ease, this subwoofer will take immersion to a whole new level.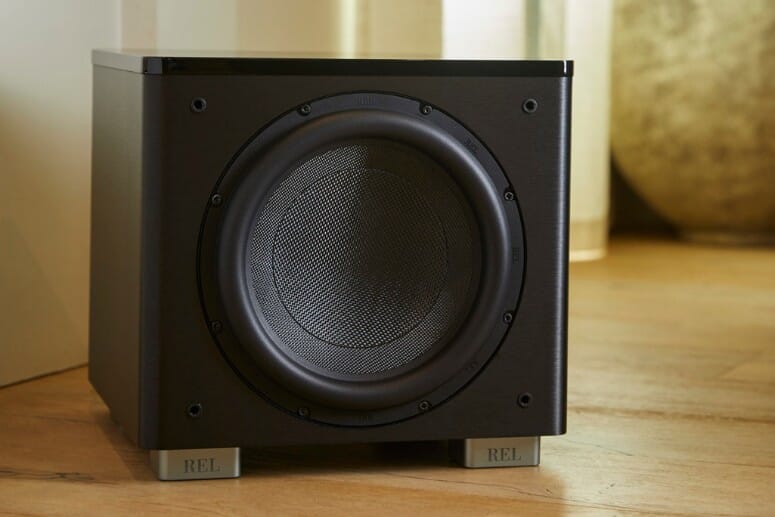 REL PERFECTFILTERS
Precision & Power
The HT/1205 MKIII isn't designed solely to deliver powerful and punchy bass either. This subwoofer combines an array of REL's PerfectFilters and a rigid cabinet to produce low distortion and ultra-realistic low-end. The addition of an all-analogue subsonic filter minimises the effects of infra-noise which pushes the distortion threshold even higher and maximises the overall bass performance.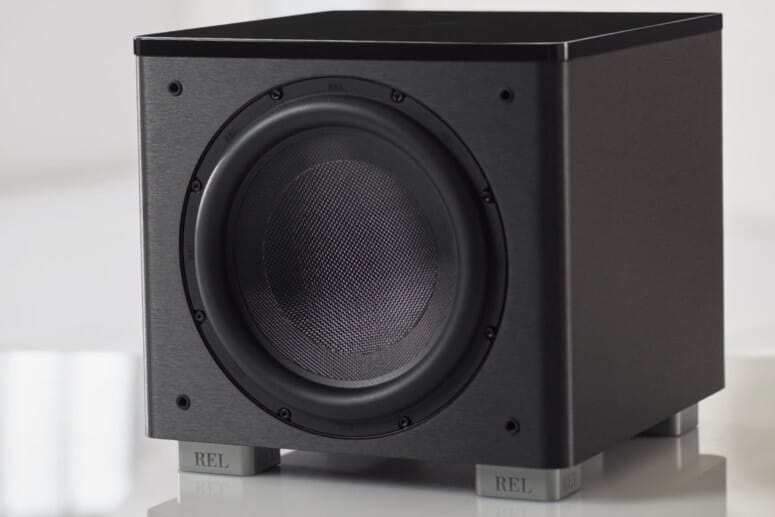 BUILT TO BE HEARD & SEEN
Performance Driven Design
Built to be heard and seen, the HT/1205 MKII is a tastefully designed bass unit that embodies everything you'd associate with premium sound. Rounded edges work to reduce the sense of visual mass, meaning that this subwoofer will blend with your home's aesthetic with ease.
Your eyes will be immediately drawn to the top panel, which is coated in 5 coats of hand-polished piano black lacquer. Discreet REL branding floats within the top panel, whilst the cabinet itself is clad in horizontally streaked, line-grained composite. The whole design screams premium, bespoke and tastefully elegant.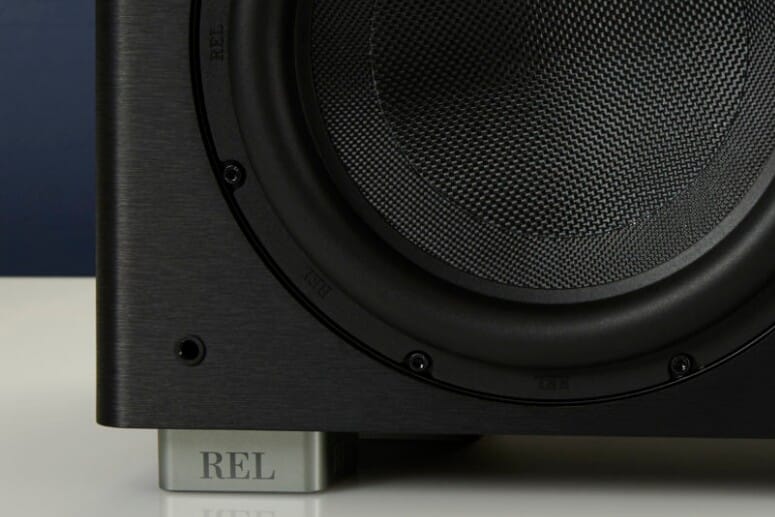 SAY GOODBYE TO CABLES
Optional HT-Air Wireless Connectivity
REL offers the option to replace the cables with the HT-Air Wireless transmitter and matching receiver that sends an incredibly quick 5.8 GHz wireless signal without any compression. With a latency figure of 16-20m/s, it's a superior wireless connection method to Bluetooth which ensures your bass maintains in sync with all of your other audio outputs.