Sale!
REL HT/1003 MKII Subwoofer
REL HT/1003 MKII Subwoofer
Experience truly size-defying bass output from the REL subwoofer that is twice as loud as its predecessor. The perfect powerhouse for modest spaces at an affordable price.
REL HT/1003 MKII Subwoofer
Arguably the most dramatic update in REL's HT range, this compact subwoofer is twice as loud as its predecessor. The HT/1003 MkII offers a suite of enhancements that deliver much bigger bass without any distortion. Known as "The Hammer", it is the perfect powerhouse for modest spaces at an affordable price. It's a subwoofer that is all bark and equally as much bite. 
Truly size-defying bass output that is twice as loud as its predecessor
New CarbonGlas 10" driver and upgraded 300W Class-D amplifier that offers greater headroom
Compact and bespoke design, perfect for any space
Optional wireless connectivity with HT-Air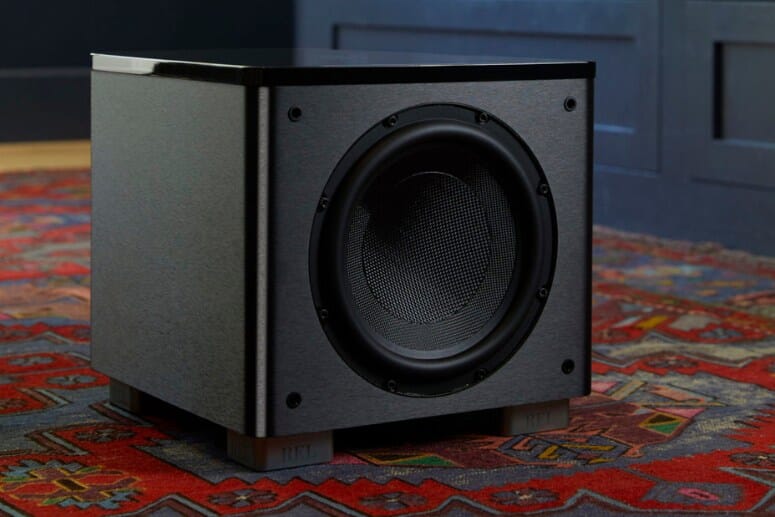 POWER BEYOND ITS FOOTPRINT
Amplified Excellence
In order to achieve exceedingly impactful bass from such a compact footprint, REL's Next Gen5 Class-D amplifier frees up interior space whilst running cool. This results in an increase in cabinet volume which helps to provide ultra-deep bass. Despite its big and robust performance, the HT/1003 MKII isn't just all about home theatre applications either, it's a truly dynamic unit that sounds incredible when listening to music too.
REL's new lightweight CarbonGlas 10" driver also helps to keep the devastating power under control to the limits of the subwoofer. Resulting in a fast and liquid performance with iconic REL bass output.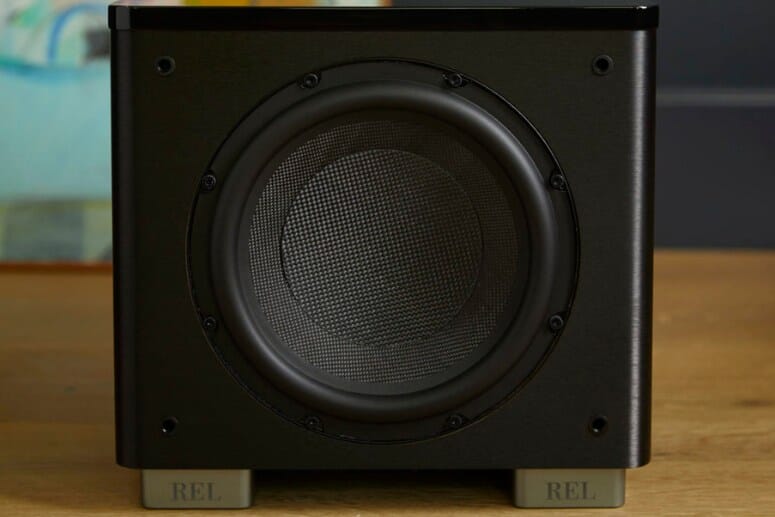 TASTEFUL & ELEGANT
Bespoke Design
REL has delivered a subwoofer with bespoke cabinetry that introduces new textures, proportions and finishing touches that are unique to the category. Your eyes will be immediately drawn to the top panel, which is coated in 5 coats of hand-polished piano black lacquer.
Discreet REL branding floats within the top panel, whilst the cabinet itself is clad in horizontally streaked, line-grained composite. The whole design screams premium, bespoke and tastefully elegant.
THE QUEST FOR AUDIO PERFECTION
PerfectFilter Innovation
REL's world-renowned input filters bring together ultra-fast analogue crossovers, elevation filters that extend the flatness of deep bass, and integrated limiters that allow all the power to explode outward. Secondary filters have been refined in this subwoofer and now allow extension to a much higher frequency, allowing the rarefaction of air during explosions to feel even more realistic.
The addition of an all-analogue subsonic filter that begins as low as 12hz also minimises the effects of infra-noise. This pushes the distortion threshold even higher and maximises the overall bass output.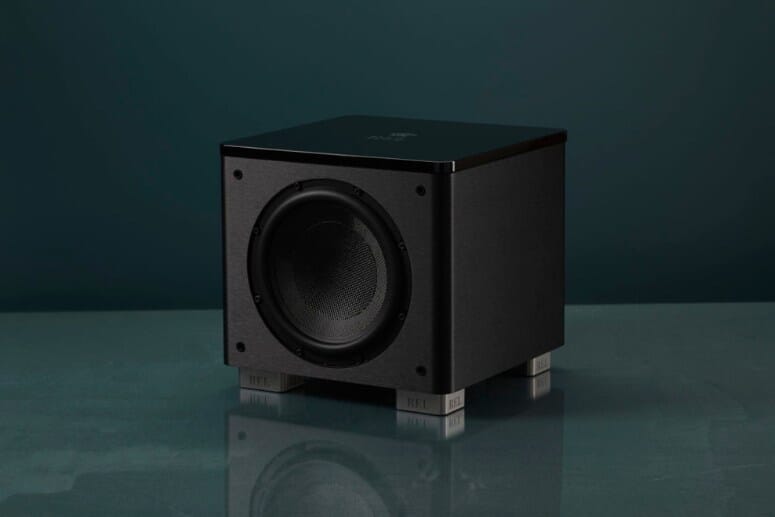 SAY GOODBYE TO CABLES
Optional HT-Air Wireless Connectivity
REL offers the option to replace the cables with a HT-Air Wireless transmitter and matching receiver that sends an incredibly quick 5.8 GHz wireless signal without any compression. With a latency figure of 16-20m/s, it's a superior wireless connection method to Bluetooth which ensures your bass maintains in sync with all of your other audio outputs.